Prepare For Your Future
Main Content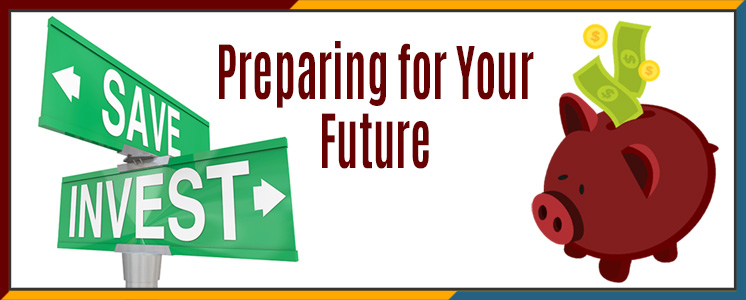 It's never too early!
Start planning for your future now to ensure that you are financially set for any challenges that may come your way! Have you thought about Savings Accounts, Investments, or Student Loan Repayment Options? If not, don't worry! The Saluki Cents Financial Literacy Team has gathered the information for you to help you get started! 
Whether you are just starting school or getting ready to graduate, it is never a bad time to start familiarizing yourself with the different student loan repayment options! It is beneficial to educate yourself now so if you have questions, the Financial Aid Office can help you!
A great way to start a savings account is to allocate a certain amount of each paycheck to be put into your Savings Account. It doesn't matter if you are only putting five dollars each paycheck, you are creating a habit that you will thank yourself for down the road! 
Do you know what compound interest is or why it is a millionaire's best friend? Learn more about some Investing 101!