Dropping Classes / Withdrawal
Main Content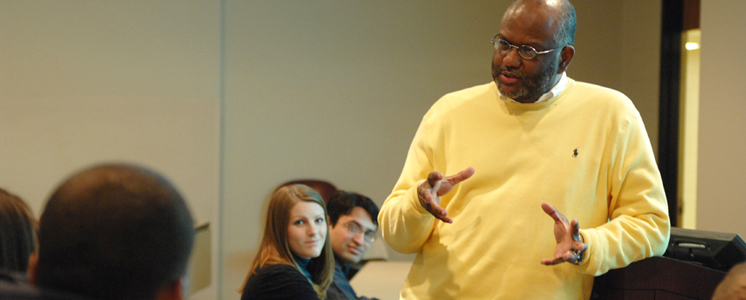 Enrollment changes can have a significant impact on your current financial aid as well as your future financial aid eligibility. Your tuition and fees may be adjusted whenever you add, drop or withdraw based on the SIU Refund Policy. As a result of dropping or withdrawing from your classes, your financial aid may be reduced, or in some cases canceled. Also, dropped or withdrawn classes are counted in determining your future financial aid eligibility through the Satisfactory Academic Progress Policy. You are encouraged to contact the Financial Aid Office prior to dropping or withdrawing from any classes. Detailed information about dropping classes and/or withdrawal can be found in the Undergraduate Catalog.
Unofficial Withdrawal
If you stop attending all classes during a semester and do not go through SIU Carbondale's withdrawal process, you are treated as an "unofficial withdrawal". At the end of each semester, SIU Carbondale identifies all students who did not pass at least one class. The Financial Aid Office will work with colleges, departments and instructors to document your last date of attendance. Using that information, you will be reviewed under the Return of Funds calculation. This date will also be reported to the National Student Loan Data System (NSLDS) and your enrollment status will be updated.
Reduced Hours of Enrollment
The amount of your aid eligibility is dependent upon the number of hours in which you are enrolled and billed. This is normally established on the tenth day of classes. If you add classes after the tenth day, your bill may be increased. If you drop classes after the tenth day, your bill will not be adjusted unless you totally withdraw and are subject to the pro-rata refund policy. There are some exceptions to these general rules for students who are enrolled in courses that only meet for part of the semester (such as eight week courses) that start after the tenth day of classes.
Federal Pell Grant: You must be enrolled and billed for at least 12 credit hours in a semester to receive the full amount of the Pell Grant awarded. If you are billed for fewer than 12 credit hours, the Pell Grant amount will reduce according to your hours of registration.

ISAC MAP Grant: You must be enrolled and billed for at least 15 credit hours in a semester to receive the full amount of the MAP Grant awarded. The grant will reduce by 1/15 for each credit hour below 15 hours of registration. For example, if you are registered for 16 credit hours when classes begin and receive all of your financial aid, including the full MAP Grant award, but drop a three hour course before the tenth day of the semester-long course or before the fifth day of a second eight week course, your "billed" hours change and your MAP Grant will reduce accordingly. This change may create a bill in the middle of the semester.
Most other grants, scholarships and  Federal Direct Loans: You must be enrolled and billed for at least 6 credit hours. If you are billed for less than 6 credit hours, many grants and scholarships will be canceled and loans will be returned to the loan servicer and charged back to your University account.
If there is a larger reduction of financial aid than reduction in tuition, you will be billed for the difference.
Return of Funds
The Federal Return of Title IV Funds policy mandates that students who officially or unofficially withdraw from all classes may only keep the financial aid they have "earned" up to the time of withdrawal. State and institutional programs require similar treatment. Financial aid funds that were disbursed in excess of the amount "earned" must be repaid.
Financial aid in excess of the amount "earned" is reduced in the following priority:
Federal Direct Unsubsidized Loan
Federal Direct Subsidized Loan
Federal Direct Graduate PLUS Loan
Federal Direct Parent PLUS Loan
Federal Pell Grant
Federal Supplemental Educational Opportunity Grant (SEOG)
State of Illinois programs
Institutional and departmental funds
Private financial resources
Calculations are done on a case-by-case basis after the withdrawal date is established.